Yes, making notes and sharing these with stakeholders is a necessary task. But you also know that taking minutes is a time consuming and often thankless job. That's why we got a machine to do it instead. MeetNotes is a virtual note taking assistant powered by AI.
Concise and actionable minutes, all turned around in under 24 hours. An easier way to share outcomes and actions with your team and keep everyone accountable.
Useful for almost any meeting, MeetNotes is ideal for startups, when monthly board notes and actions are required for stakeholders and investors. Uploading is simple – just record your next meeting through Teams, Zoom or Meet, and upload it simply and securely to our platform.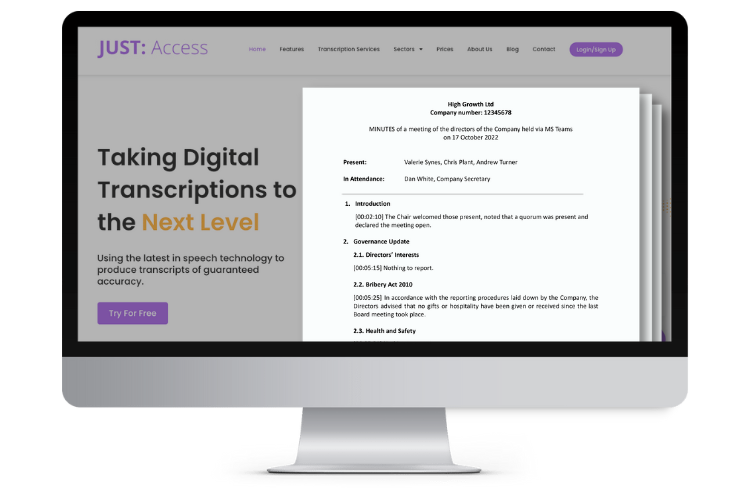 Ideal for startups that need a monthly board pack for investors
and shareholders
3 hour meetings or 6 half hour meetings
Ideal for team meetings, standups
and briefings
If you have any questions about our MeetNotes service, get in touch with us today using the contact form or send us an email.