Taking Digital Transcriptions to the
Next Level
Using the latest in speech technology to produce transcripts of guaranteed accuracy.
Our Transcription Services
Efficient legal transcription with AI-powered accuracy and security. This technology is significantly reducing the time and cost required for transcription services, making it a popular choice for many industries.
Manual transcription is necessary for accurate and reliable text-based records of speeches, interviews, meetings, and other spoken content. Drafted by our powerful AI and reviewed by our pool of editors.
PodRecap is an AI driven show note creator that automatically generates a podcast overview, a guest bio, sponsor details, time-stamped highlights of your episodes, resource links and optional full transcript.
Ideal for startups, when monthly board notes and actions are required for stakeholders and investors. Uploading is simple – just record your next meeting through Teams, Zoom or Meet, and upload it simply and securely to our platform.
For law firms, lawyers, human resources and legal tech developers.
For students, lecturers and academics and researchers.
For HR and administration, global companies and data protection teams.
Accurate and Affordable
Transcriptions Made Simple
JUST: Access are a social enterprise bringing cutting edge transcription technology to the legal sector and beyond. Together with our platform users, we aspire to modernise legal procedures, reform outdated systems, and champion equal access to the law for all.
Read some of our case studies of
clients using our platform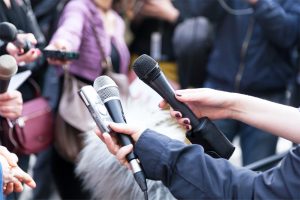 New Era Technology is a global IT integrator that delivers technology solutions that securely connects people, places and information in a digital world.  They have
Read More
When using the JUST: transcription service, the United Utilities team have seen a 40% reduction in time spent transcribing calls, this has allowed us to focus on other tasks.
The JUST: transcription service provided a quicker and more accurate way to transcribe our calls and improved our overall service.
We found the JUST: Access portal really easy to use and the team extremely competent and attentive to our needs.
Our in-house legal team is relatively small and this has enabled us to significantly expand our capacity and focus our efforts elsewhere.